Deposed former bishop makes false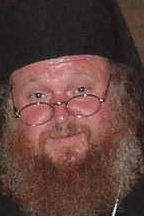 See the truth below
Published on July 10, 2003 in the classified section of the Columbus Call and Post, a weekly black newspaper for inner city Columbus, OH:
"Public notice: Kenneth Lewis aka John Cassian of Say Ave. was removed as bishop from this Church by the Synod in March, 2003. He has no authority to act as clergy. Archbishop Victor.
Email: Lewis lied about his holy orders
From: [Kenneth Lewis aka John Cassian]
Subject: Announcement- Hierarchal Visit at Saint Sophia Cathedral
Date: Sat, 5 Jul 2003 06:46:39 -0700 (PDT)
Saint Sophia Eastern Orthodox Cathedral is chartered by the Church of the East-Order of St Thomas [Syro-Chaldean], which dates back to the year AD 53. Metropolitan +Peter is under His Holiness, +Ignatius [Zakka], Prince Patriarch of Antioch and All East. Christians were first called Christians in Antioch in AD 37 and the Syrian Orthodox are entrusted with many of the holiest shrines in Christendom, ie the Tomb of the Holy Sepulcre [sic] (the tomb of Jesus and site of crucifixion), the Upper Room (of the Last Supper and of Pentecost), and many others.
Bishop +Cassian is 8th in that succession dating back to the Apostle Saint Thomas and the Apostle Saint Peter.
Email: proof that Lewis lied about his holy orders
From: [suppressed]
To:theocacna@webtv.net
Date: Mon, Jul 7, 2003, 9:11am
Subject: Are these guys with your church???
Please respond ASAP
Date: Mon, Jul 7, 2003, 8:19am (CDT+1)
Subject: Re: Question
Thank you for your e-mail.
I do not know anything about these individuals. There are many groups who claim succession from the Villati group. This must be one of them.
May God bless you.
+Hasio Aphrem
Patriarchal Vicar
Syrian Orthodox Church
Email: an inquiry about the holy orders claimed by Lewis
In a message dated 7/6/2003 3:15:55 PM Eastern Daylight Time, [another] wrote:
We received an email with photos from a bishop Cassian in Columbus, Ohio claiming to be under His Holiness Moran Mor Ignatius Zakka I.
They claim their lines from the Church of India.
The individual who sent this message was known to have been deposed this past March.
We would appreciate any information you might be able to provide about the above clergy.
Thank you, Email: Lewis admits in Nov. 2002 that he did not resign earlier in Oct. 2002
Date: Sat,9 Nov 2002
From:"Saint Pachomius Monastery" vineadomini@yahoo.com
Repl-to: pachomiu@qn.net
To: "Synod Office" theocacna@webtv.net
Cassian wrote: "If he contacts me ... I will in fact resign any and all ties to theocacna."
[Note: Lewis did not resign at anytime, before or after making any request for release.]
Email: Lewis was deposed in March 2003 for canonical cause
Bp. Cassian (Kenneth Lewis)
PO Box 8122
Columbus, OH 43201
In following the Sacred and Divine Canons we herewith notify Bp. Cassian (Kenneth Lewis) that you are deposed from Holy Orders and returned to the laity. All authority to act as a member of our Clergy is hereby removed.
This action is based on inappropriate behavior that violated the Sacred and Divine Canons.
[Enumerated details elided].
This Decree is enacted by the authority of the Canons and the North American Holy Synod as no Letters of Release were sent to you because you did no meet the previous requirements as stated.
For the Synod,
+Victor Metropolitan
March 11, 2003
Additional commentary:
In the email quoted above from Kenneth Lewis aka John Cassian, this former bishop falsely claimed it was a hoax that he was deposed by a hermit bishop from "a non-existant [sic] jurisdiction".
The Hermit Bishop mentioned is Lewis' former Metropolitan, or Presiding Bishop, and the non-existent jurisdiction was the original canonically established American Orthodox Church and the Synod of Bishops who deposed him.
Lewis previously claimed in emails that because he left his former Church, this Church, against the canons, the Synod had no jurisdiction over him. Obviously his claims are made to suit him and not the truth.
The following was written by the Lewis about Metropolitan Victor:
The Metropolitan has been living the life of a "consecrated hermit" under a spiritual director and a strict rule of life. This is to complete the earlier mention of his "hermit Life" and to separate him from just someone who lives alone. I would describe his vocation of solitude as one of prayer, fasting and vigil, simple work and ministry to the clergy of the Church as a Father to the Church. A Hesychast for whom the Way of the Pilgrim is a day to day life. Privately in celebration of the Mysteries and weekly Confession.
Shortly before Lewis was deposed, he sent email to the Metropolitan stating, "I love you as I love Jesus".
On February 15, 1997, Archbishop Victor was elected Metropolitan by the North American Holy Synod
Metropolitan Victor was the Corporate Vice-President since 1995 of The Holy Eastern Orthodox Catholic and Apostolic Church in North America, Inc.This is the original Church corporation that was incorporated on February 1, 1928 by Archbishop Aftimios Ofiesh and seven others.
His election and elevation to Metropolitan also made Metropolitan Victor the Corporate and Synod President.
The Patriarch and Primate of the Church is His Beatitude, Victor, Metropolitan of The Holy Eastern Orthodox Catholic and Apostolic Church in North America, Inc.®.
Again, this is the Church that was established in 1927 by the Russian Synod of Bishops in North America by the Moscow Patriarchate and incorporated in 1928.
Metropolitan Victor has lived the life of a hermit since 1989 in rural Arkansas. Before being "elected" as Metropolitan by the members of the North American Holy Synod, he covered a three state Archdiocese. On February 15, 1997 after the Locum Tenens stepped down Metropolitan Victor was elected Primate of this Church.
On July 6, 2003 The Holy Eastern Orthodox Catholic and Apostolic Church in North America became the "American Orthodox Patriarchate", a far cry from the claim we are a non-existent jurisdiction.
When an individual claims he was not deposed or excommunicated when in fact he was this violates the trust of the people he claims he serves. It also serves to attack his former bishops by calling the Synod and bishop liars in order to discredit them. In this case Lewis made claims to others that he was not deposed, that the Synod which deposed him did not depose him, that one "hermit" bishop from a non-existent jurisdiction claimed as a hoax to have deposed him, and that in emails that he left the Church, after the fact of his leaving, before he requested release. All of these actions are contrary to the Orthodox Canons. Lewis refuted by his own words in email of Nov. 2002 where he states he may resign if a synod advisor continues to contact him.
We, Victor, Metropolitan* of The Holy Eastern Orthodox Catholic and Apostolic Church in North America, Corporate and Synod President of this Church and newly named Patriarch of the American Orthodox Patriarchate, do attest to the truth of our statement that Kenneth Lewis, A/K/A Bishop John Cassian, of Columbus, Ohio was in fact canonically deposed according to the Sacred and Divine Canons (Rudder) of the Orthodox Church by the North American Holy Synod on March 11, 2003. Said decree was mailed to Lewis by our Ohio Attorney by Certified Mail.
+Victor /s/
Corporate Synod President

July 11, 2003
* Metropolitan - Presiding Bishop of this Church